Who am I?
Kierownik Działu Aplikacji Webowych
Cyfrowy Polsat, Warsaw
JavaScript Ninja. Mac lover. Open source fan.
Organizer WarsawJS

"Kto chce szuka sposobu, kto nie chce szuka powodu."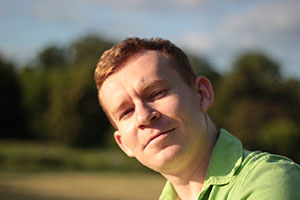 Short reminder:
What's monad?
The Monadic Laws
a monad is a wrapper around another type
all monads must have a function to wrap themselves around other data types
all monads must be able to feed the value or values that they wrap into another function, as long as that function eventually returns a monad
Eternal question:
If jQuery
is a monad?
jQuery (chaining) is not a monad

            $ ('div')
                  .addClass ('foo')
                  .text ('bar')
            $('div') // return jQuery object
            $($($('div'))) // returns the same
        

            
                function wrap(value) {
                    return function () {
                        return value;
                    }
                }

                function bind(monad, f) {
                    return f(monad());
                }
            
        

            
                var monad = wrap('cookie');
                bind(monad, (value) => {
                    console.info(value);
                    return wrap(value);
                });
                monad = bind(monad, (value) => {
                    return wrap({ type: value });
                });
                bind(monad, (value) => {
                    console.log(value);
                });
            
        
Monads Types
Identity Monad
Maybe Monad
Promise Monad - native support by Promise constructor
AJAX Monad
List monad
Continuation monad